Scott and his wife Jessica live in Brookline with their two children, Zachary and Adalynn, who attend the Driscoll elementary school.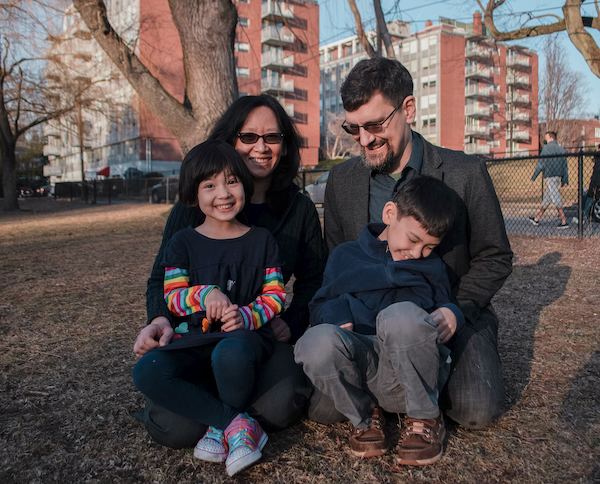 Scott received his PhD in Computer Science from MIT in 2007, and has worked on collaborative software in the nonprofit sector for most of his career. He is currently employed as a lead software engineer at the nonprofit Wikimedia Foundation, the caretaker of Wikipedia and other free knowledge projects.
Prior to joining Wikimedia, Scott worked as Director of New Technologies at the One Laptop Per Child Project, which pioneered the use of low-cost laptops for education and developed technology that has been used by a million children around the world. He also served as an engineer at litl, LLC, where he worked on expanding access to user-friendly technology for senior citizens.
Scott was raised by a single mother who worked as a school teacher. In middle school she packed up the family to Ahuas, Honduras, to teach in a one-room schoolhouse attached to a medical mission. Between middle school in Honduras and high school in Guatemala, Scott became fluent in Spanish, which served him well later in life supporting One Laptop per Child's deployments in Peru and Uruguay. Scott's mother taught him by example the importance of service to others.
"I've helped others put nearly a dozen warrant articles through the Town Meeting process. My endorsers can tell you that I was an ally to help get them heard. I've been doing the work, and I'm excited to be able to continue and expand that work to lift every voice and make Town Meeting accessible, inclusive, and efficient."
Scott is also an avid puzzler, participating in annual puzzling competitions for over twenty years and leading a team since 2004 with as many as 180 members. The collaboration software he wrote for solving puzzle hunts is now used by most top teams, including the winners of 2011 and 2020 competitions.
Scott was also master electrician for Speakeasy Stage Company at the Boston Center for the Arts for 5 years, and designed the lights for the Boston premiere of Stephen Sondheim's Passion.
Scott has played an active role in Brookline Town Meeting since 2015. As a Town Meeting Member, he has written 18 warrant articles on topics ranging from school overrides to combating climate change to protecting civil liberties.
As Town Meeting representative for precinct 10, he will work to ensure transparency, representation, and access are upheld as core values of Town Government.